Date created:
Augmented Reality in Museums, Galeries and Exhibitions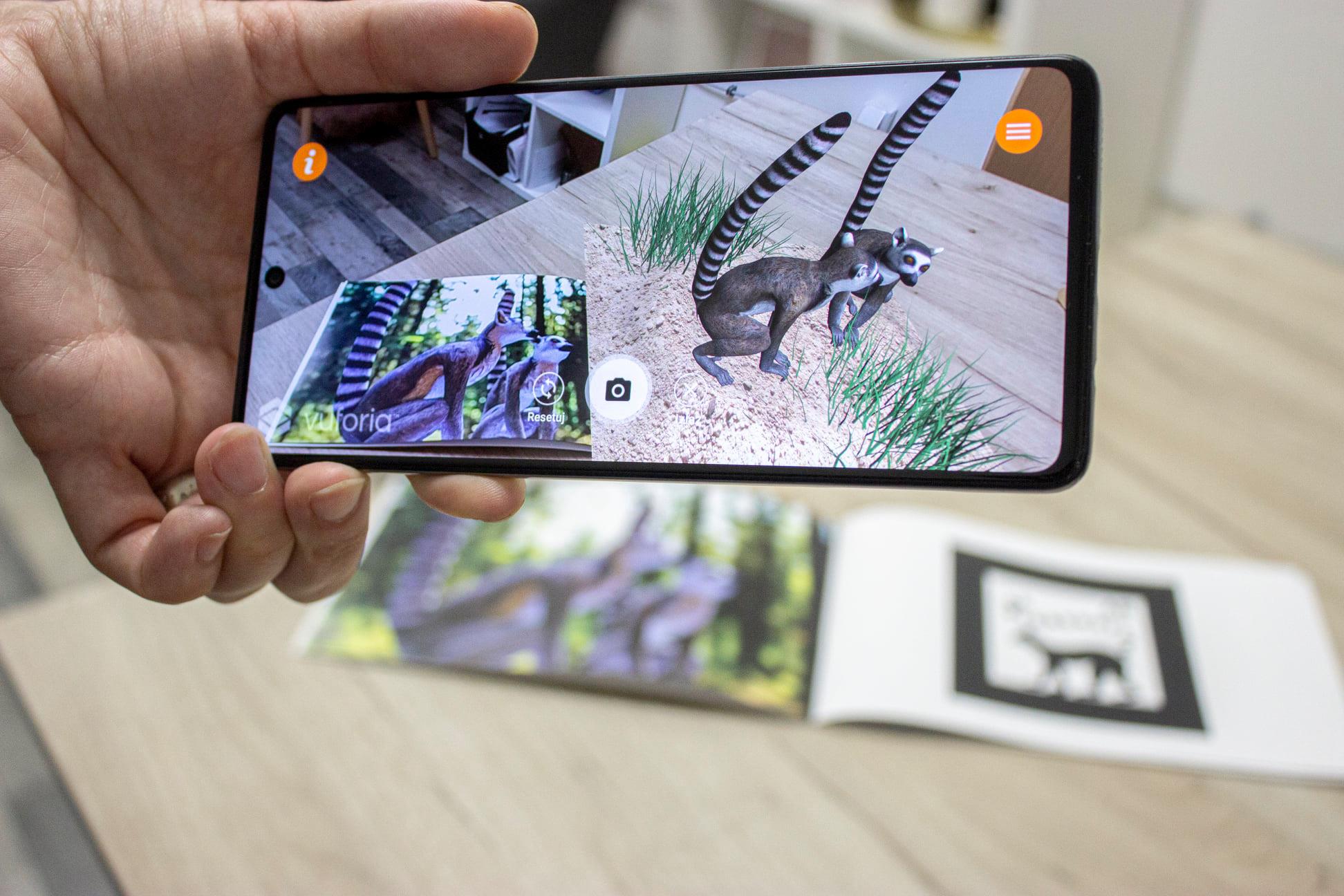 Augmented reality is a visual media that is a combination of virtual objects and the real world. Like movies, it captures images and states, with new technology enriching images with computer information. It expands their value and makes a moment from the past or future relevant.
After the screening of the first films, Georges Millies remarked: "During the broadcast of these films, we noticed people dumb, stunned, surprised by everything they experienced."
The Limier brothers surprised the audience by extending the reality with their invention – moving images whose footage was made possible by a moving camera. The first films, Entering the Train at the Station and Leaving the Workers from the Factory, caused a handful of emotions, excitement and knowledge that people were not used to until then. The audience from the front rows fled, thinking that the train was going to them. The Limier brothers evoked a new dimension of emotion.
If we analyze the words movie or motion picture, the function they signify is clear. The step or state of the world around us is recorded. On the other hand, augmented reality magnifies the world around us so we can literally translate augmented reality. However, how it actually upgrades emotions is an augmented reality that complements the materialized world. Both have the visual power to communicate. This is the common point of these visual possibilities.
Why did we connect film and augmented reality? Both are carriers of visual content and represent a turning point in a person's experience of reality. Both emotionally affect the consciousness of the user, they arouse emotions that a person does not encounter every day.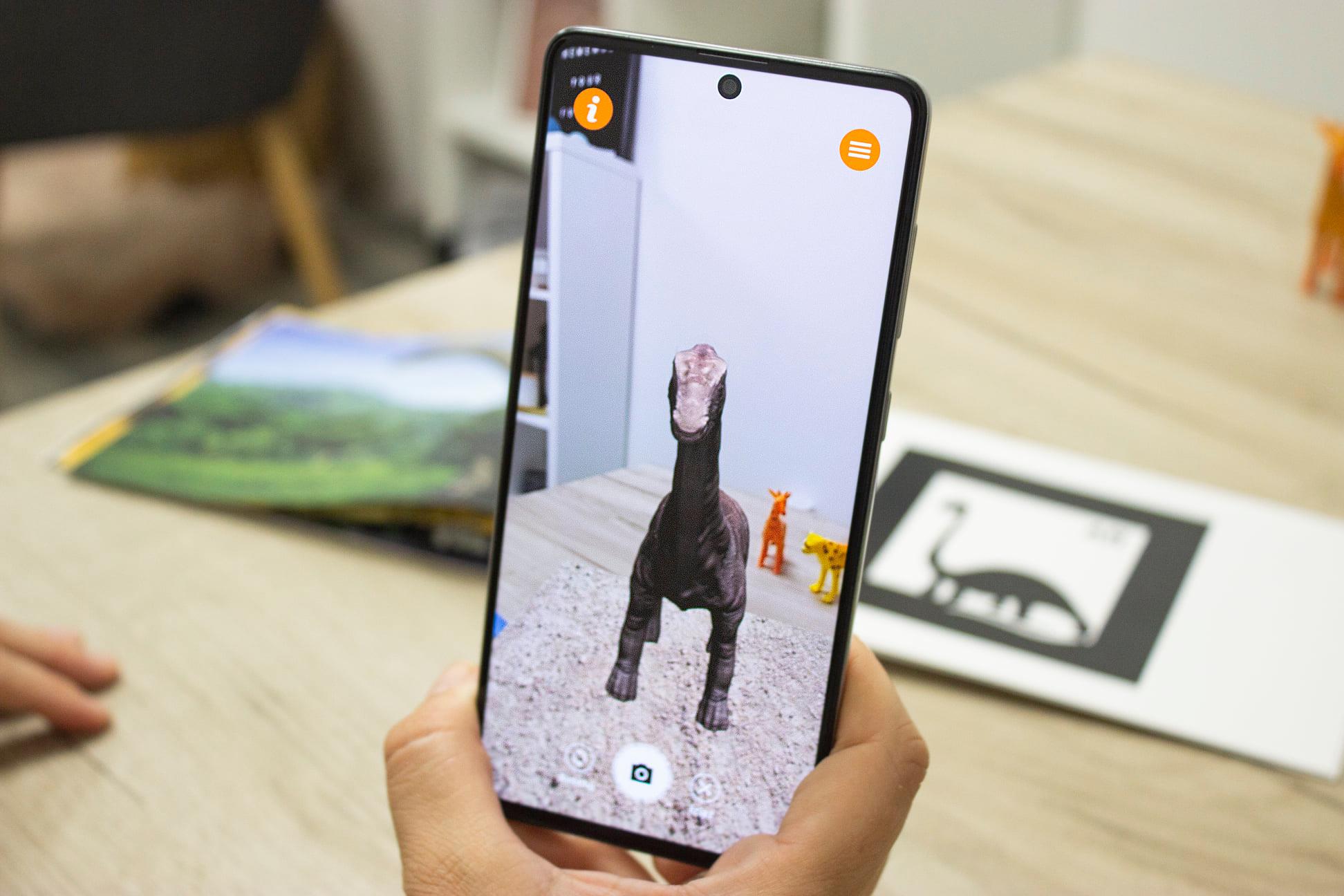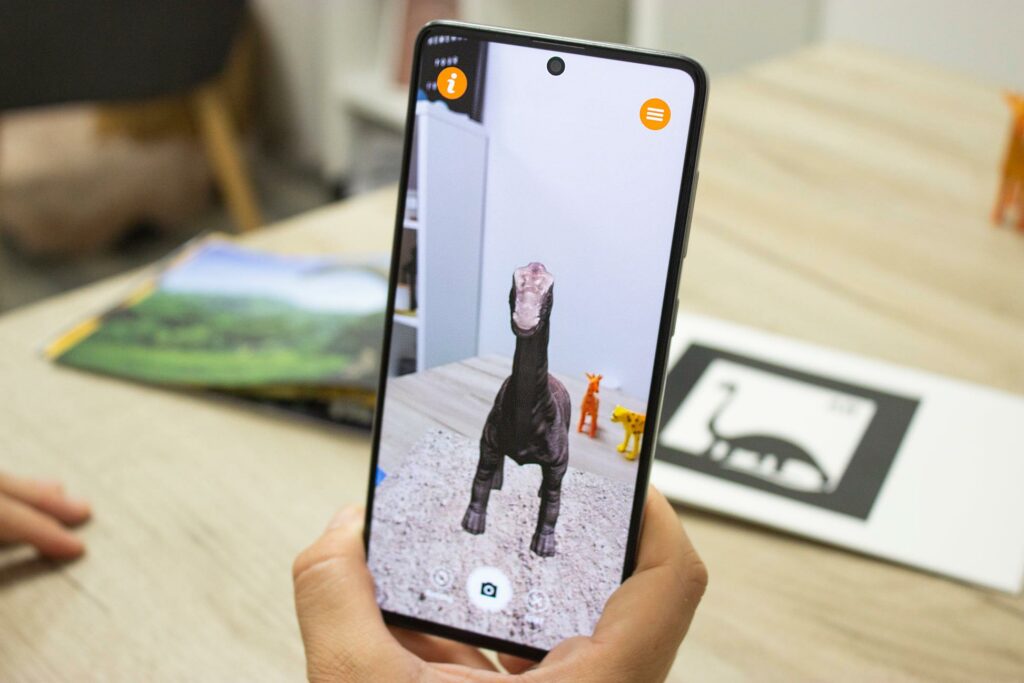 WHAT IS AUGMENTED REALITY ( IN FURTHER READING – AR )
Augmented reality is the ability to alive an image with the help of a mobile device, laptop, AR glasses, or tablet by launching a QR code via an app. Augmented reality is often identified with virtual reality. The difference is that augmented reality takes place in front of you, in your environment while virtual reality is realized in the projected space. As we can apply augmented reality to the current moment and in the current time, it is widely represented in various industries.
The Nature Center of Serbia Svilajnac continued the process of digitalization with the Ministry of Culture, where Hola Systems supplemented the collection of African animals. Exhibits that were already part of the Animals of Africa exhibition, received reinforcements in the form of 3D models of animals that are powered by the application. Each animal is accompanied by a text that provides information about the sort, habitat and presents various interesting facts.
With this visual content, Svilajnac upgraded his already well-conceived projects within the Nature Center, and improved visitor's knowledge with a new experience. This kind of content educates visitors and tourists, and at the same time entertains. It creates empathy for animals which in Europe we can only see in a zoo.
This place gathers both children and adults. Both adults and children unobtrusively adopt new content.
Many people admit that they go to museums or educational centers with their children because they have the same fun with them. Maybe even more because they additionally enjoy the pleasure of their children.
With the Hola interactive kiosk and application – augmented reality – you can make any setting in a museum, gallery, or educational center dynamic, make the motifs come alive, and convey a deeper impression.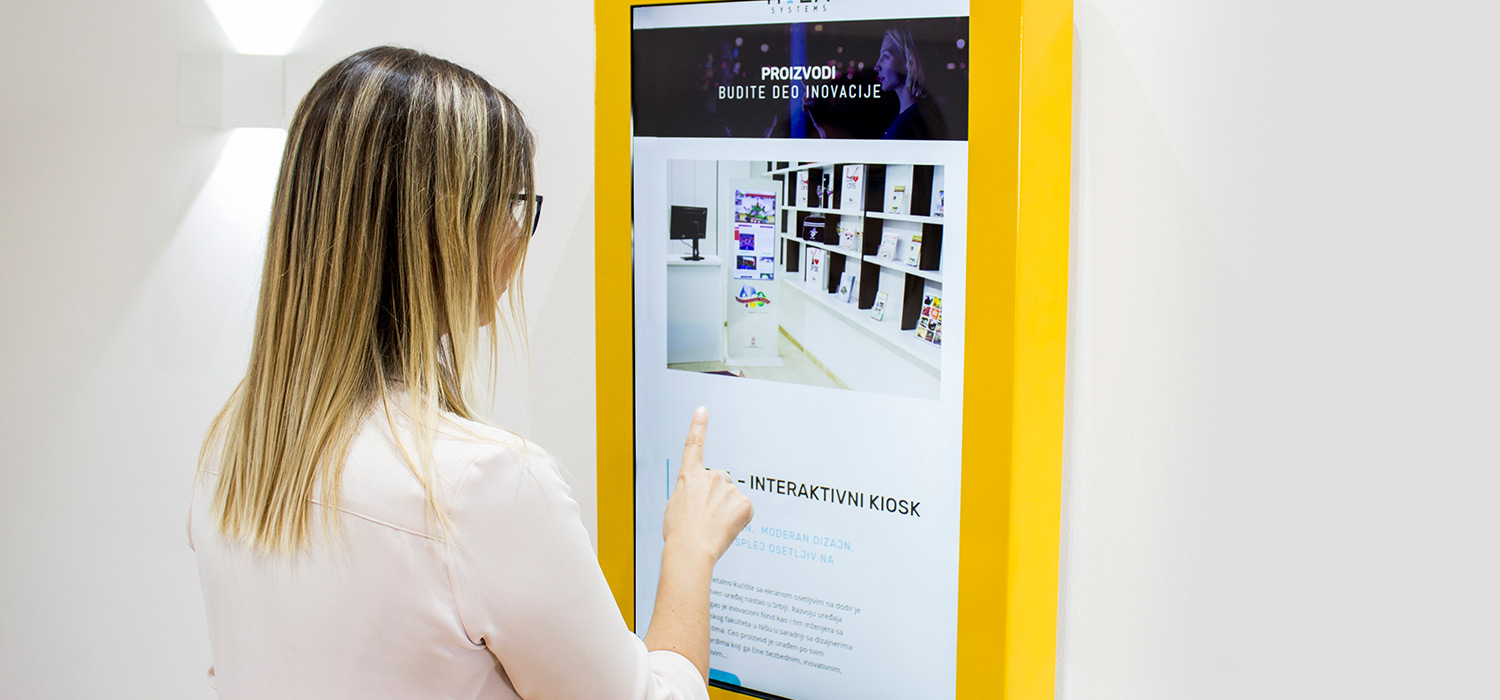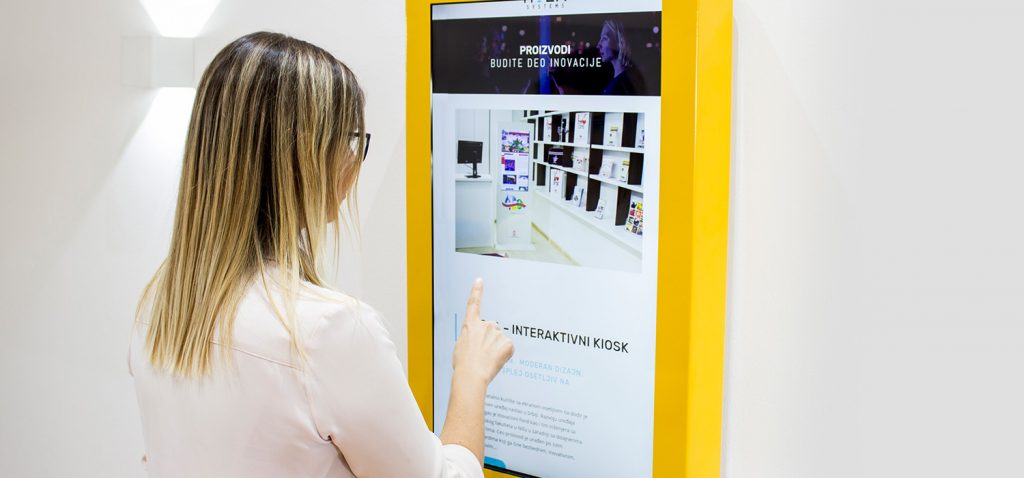 AUGMENTED REALITY IN OTHER SECTORS
As we have already shown on the example from Svilajnac that augmented reality finds its purpose in the Nature Center, we can easily conclude in which sectors it can be applied.
– Museums are refining their setting. With this, they modernize the permanent exhibition, revive static motives, and make the living and non-living world dynamic. AR reconstructs events and leads viewers to new knowledge. For example, with the help of augmented reality, the appearance of the Titanic could be reconstructed and its appearance evoked greatness. Some parts could be zoomed in and we could notice various details. It would be fascinating, wouldn't it?
– Galleries take us back to the epoch with augmented reality, characters from the past communicate with visitors directly and lead them to the spirit of the time, to historical circumstances.
Also, the poetics of the artist is evoked closer and with more details through the emphasis on motives, highlighting the details that leave a strong impression on the audience. AR gained special value at a time when covid took up a lot of space in people's lives. With the help of AR, people travel, enjoy projections and get out of the imposed restrictions.
– Tourist organizations have a lot of possibilities with AR and an interactive kiosk. From finding one's way in an unknown area to putting significant motives in the current moment. For example, with an interactive kiosk and AR tourist organization in Niš, Fortress of Niš or Čegar (dedicated to the battle of Čegar from 19th century) can be shown on the phone by "reviving" the environment, showing where they are, which way to move, where to wait for transportation, etc.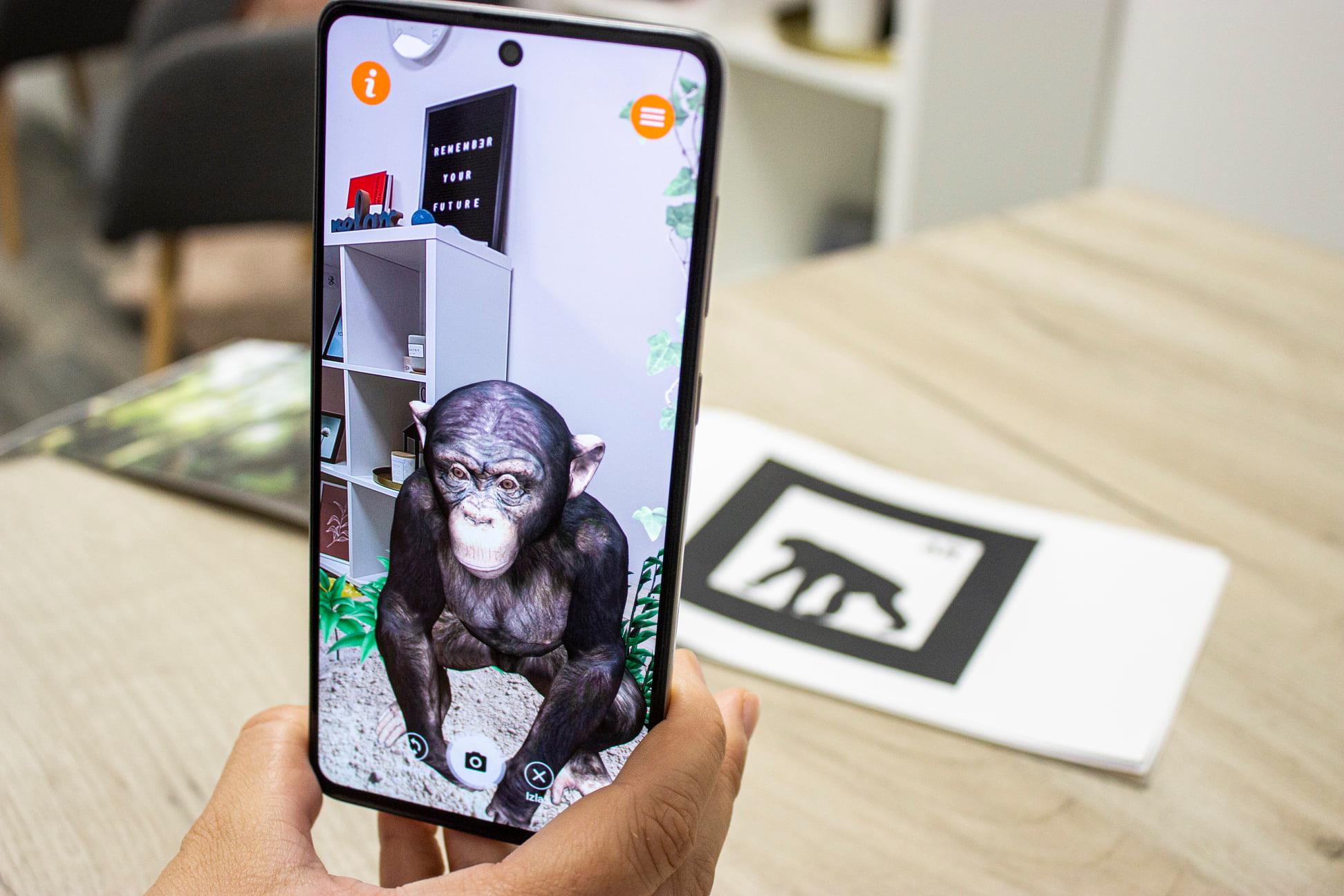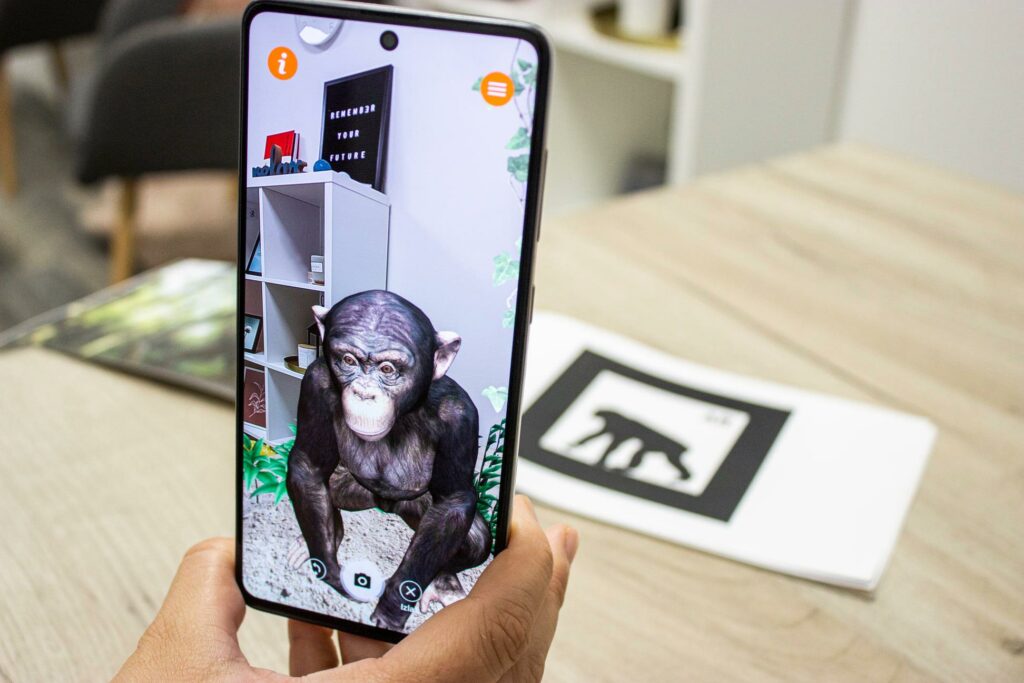 – AR can make a revolution in healthcare. For now, it is applied in healthcare for learning purposes. However, the moment is approaching when AR will start to be used by experts as an instrument during operations and examination of the patient.
– Educational centers are already widely using the benefits of AR because it has already been proven that visual content is remembered faster and more permanently than written ones.
– In the IT industry or in any other branch of industry, AR finds application because with its help the final results are applied in space and thus helps the customer in making decisions. Hola Systems has helped users decide when buying a device by creating an AR application and bringing visual content into their space.
Take a look at the AR greeting card for Unicef, which with its visual content stimulates the child's imagination, and at the same time educates and leads him to play. With this content, Hola Systems has achieved several goals – interested children to learn through play and develop creative abilities, creativity, and aesthetic perception.
AR finds its application in various sectors and certainly represents the future of a community that increasingly uses artificial intelligence.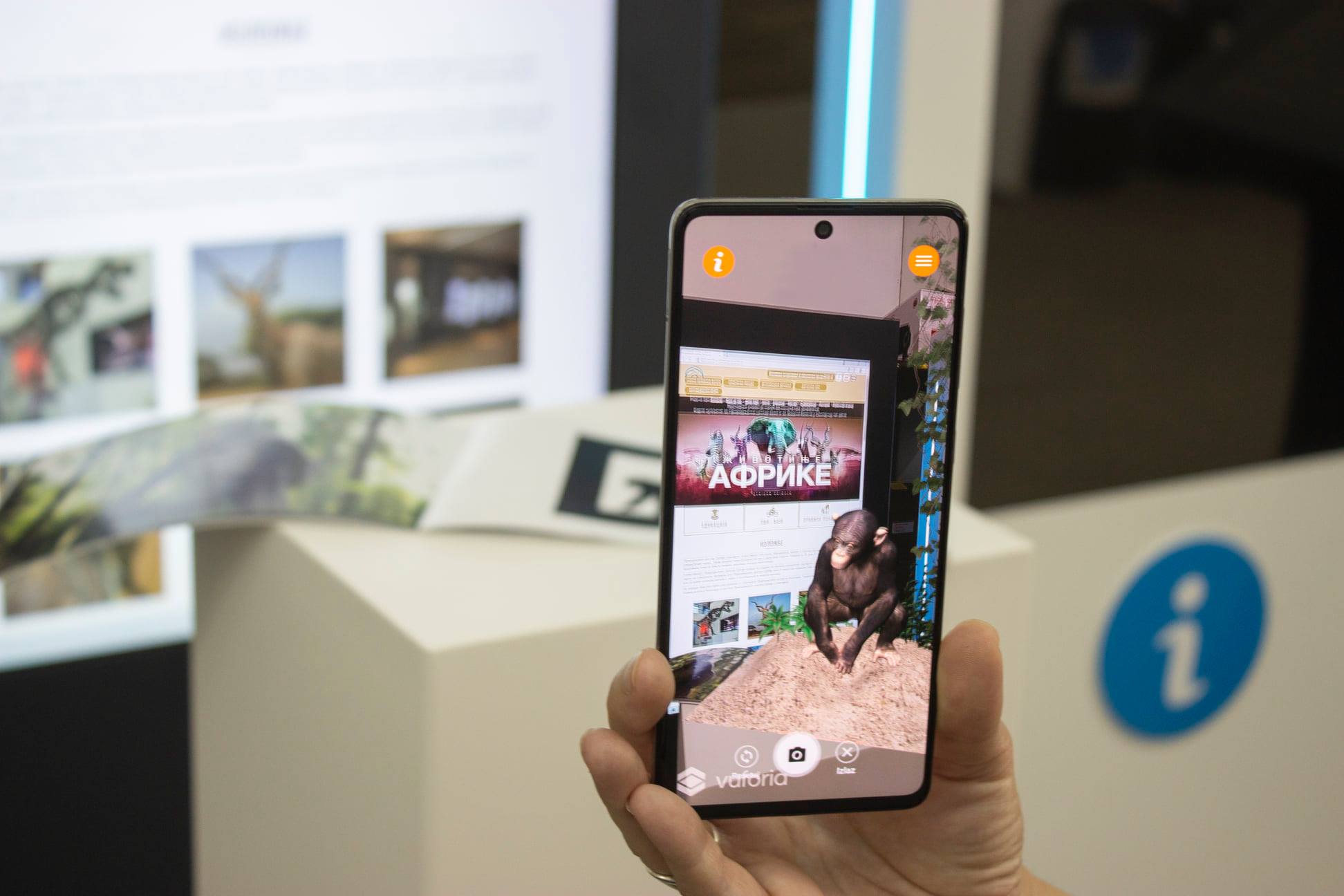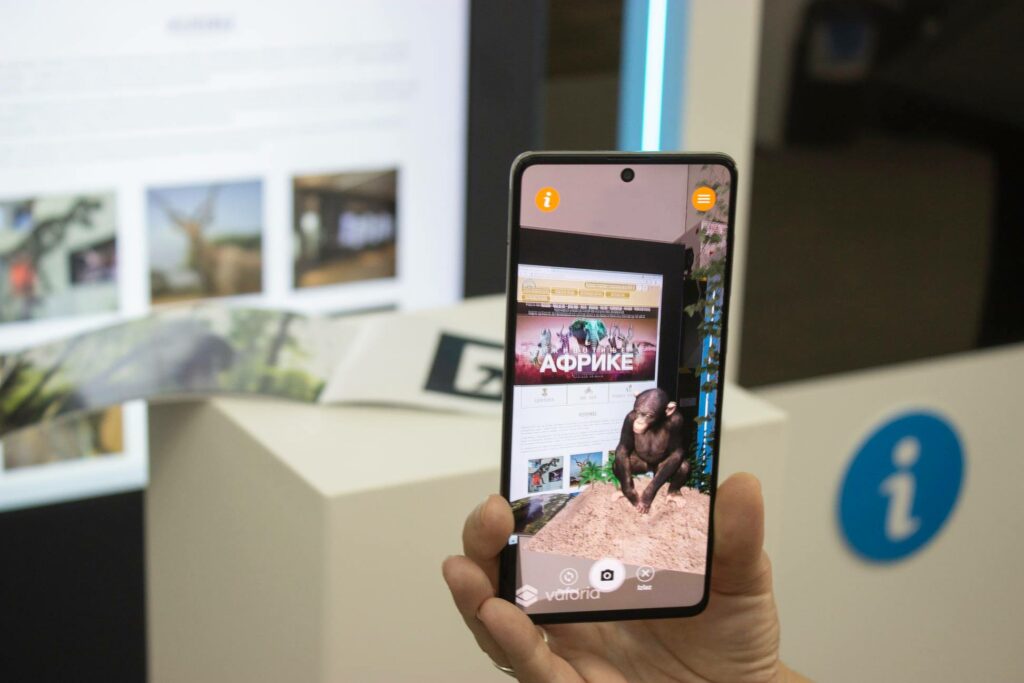 "

CONCLUSION: Young people love innovations, play tennis in their rooms, simulate great fun in the living room, learning for history class about a strategy of fighting at the desk – all with the help of virtual or augmented reality. Also, learn about works of art by reviving the setting in the classroom. They enjoy various excitements brought by modern technology.

With AR (augmented reality) the experience is upgraded, the engagement of the observer or the main participant is extended. Users confirmed that excitement and knowledge grow with the use of AR. The wonder is the same then, from the middle of the 19th century and now at the beginning of the 21st century. Man's wonderment does not disappear.

There is still space for cognition. A man who wanders is a man who creates.
Kreiramo hardver po vašim potrebama
Iskustvo u kreiranju inovacija
Vaše kreativne ideje možete prepustite nama. Nudimo inovativan pristup savremenoj tehnologiji. Potpuna posvećenost našeg stručnog tima inženjera i dizajnera prilagođava se vašem projektu. Možemo da razvijemo kompleksne elektronske i mehaničke komponente.
Logistička podrška i briga o isporuci
Nakon ostvarene saradnje, isporuka uređaja mora biti brza i profesionalna. Vodimo računa o logistici, transportu i zaštiti od rizika u transportu kroz osiguranje pošiljaka.
Partnerstvo i saradnja sa nama
Našim partnerima pružamo nove ideje, novu perspektivu, nadograđujemo Vaš koncept poslovanja. Svaku vašu ideju profesionalni Holin kadar sprovodi odgovorno i predano. Jako nam je bitno poštovanje rokova i dogovorenih ideja. Saradnja sa Holom donosi bolje rezultate u Vašem poslovanju.